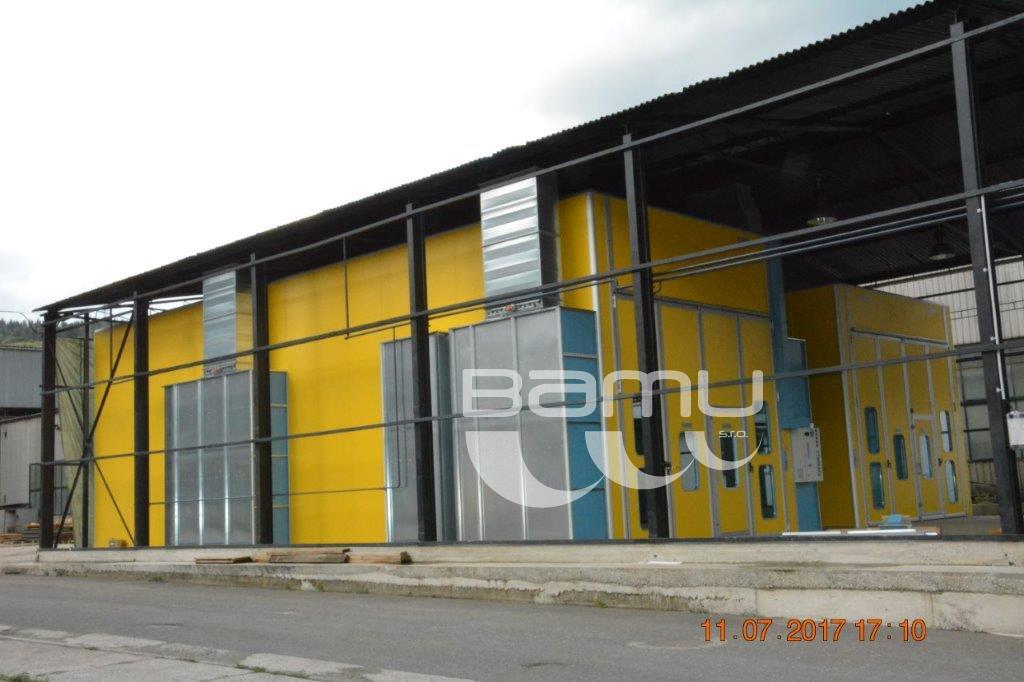 New sand blasting and painting shop
Bamu is still growing and expanding
In Bamu a brand new sand blasting shop and a painting shop have been inaugurated last July. Both new systems represent the state of the art technology in these fields. This new important investment is in line with the turnkey philosophy of Bamu.
Taking care of the environment has always been a key target for Bamu.
The new systems guarantee a very high standard and an extremely low level of polluting emissions in the atmosphere.
Technical characteristics
The painting shop is composed of an industrial oven of dimensions 16000 x 5530 x 5000 mm with semi vertical airflow and double aspirating walls
The sand-blasting cabin has dimensions 16000 x 5530 x 5000 mm
Both systems are manufactured and installed by Italian company Linea Eco Air, leader in this business since 1984.