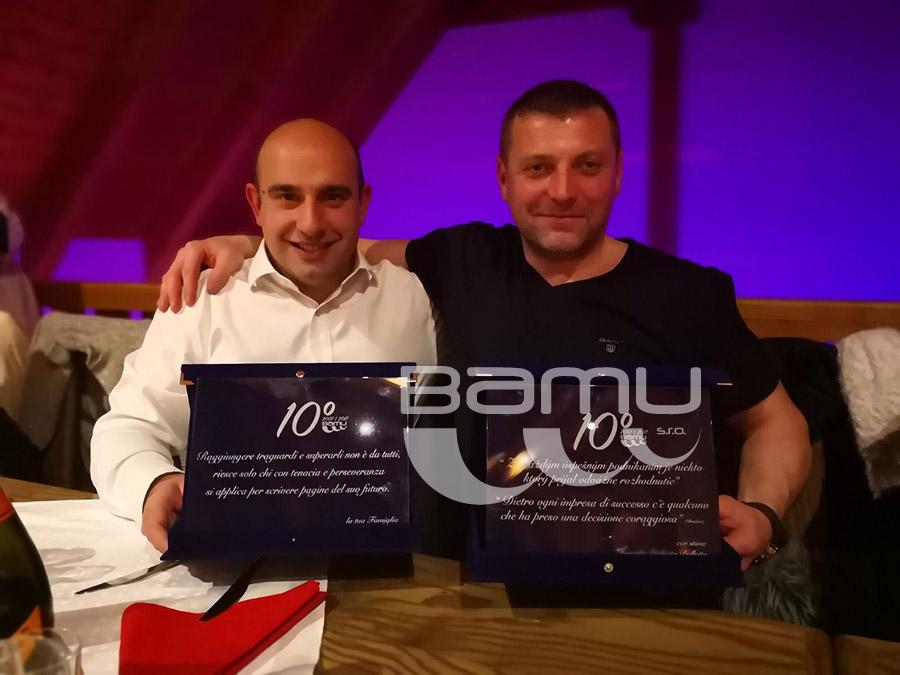 Bamu celebrates 10th year anniversary
2007-2017- during the last ten years Bamu grew up and developed to current size and business reputation.
A lot of difficulties and handicaps have been overcome. The two partners Giuseppe Ballotta e Peter Murgas invested their skill, experience and resources to reach top level both in terms of occupational growth and quality of service provided.
Last December 29th an official gala dinner has been organized to celebrate this important milestone including all personnel and suppliers. VIP guest of the evening has been Umberto Ballotta, administrator of Tecnocarp. Both Giuseppe, his son, and Peter benefited from his long experience in the art of steel fabrication.
Bamu took this opportunity to fix further important and ambitious targets.