Project title: Supply of horizontal milling and borer
Recipient: BAMU s.r.o.
Financing amount: € 277,802.00
5/2014: Start date
Expiry: 12/2015
The aim of this project is to acquire modern production technologies for the machining area. Specifically, its purpose is the acquisition of new CNC technology equipment with superior techniques and parameters to improve the applicant's production efficiency. This project is financed with the support of the EU as part of the Competitiveness Operational and Economic Growth Programme, Action - 1.1 – Innovation and transfer of technology, challenges, code – CEG-111SP-1201.
www.economy.gov.sk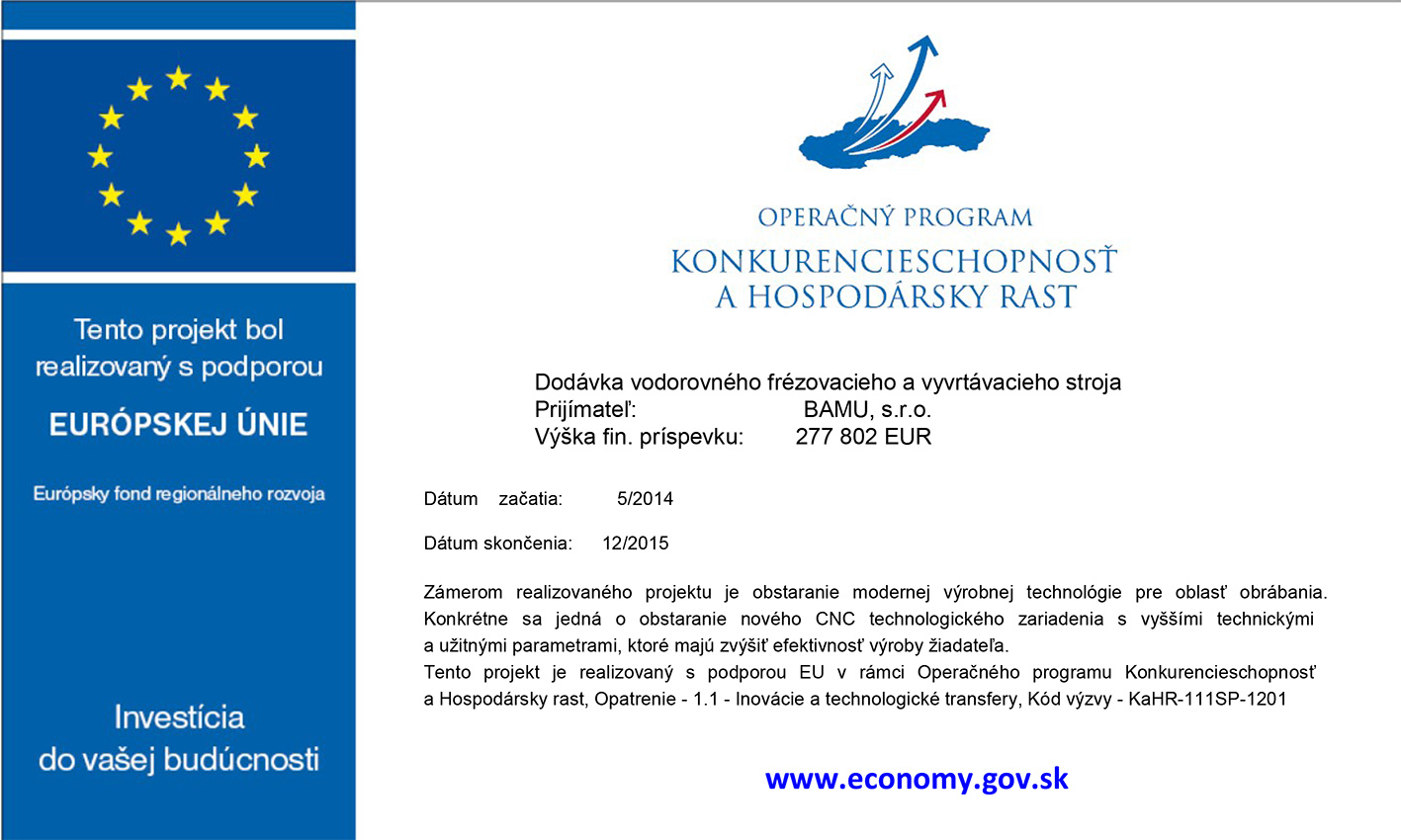 Publication of sales contract for the transfer of goods – horizontal milling and borers with accessories
Stipulated pursuant to § 409 of the sales code no. 513/1991 Coll., E § 3, par. 2) Law no. 25/2006 Z.z. on the subject of public contracts.