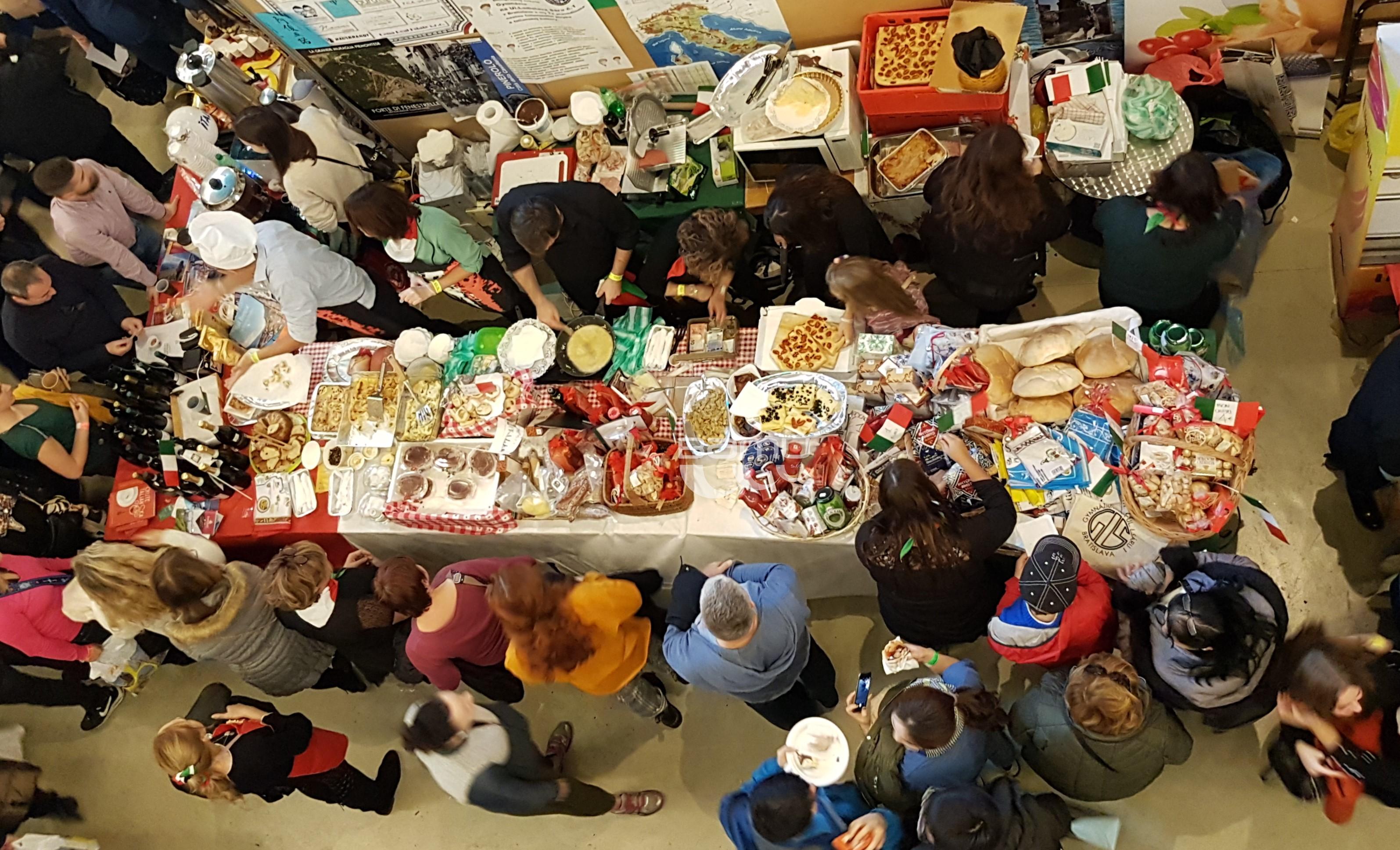 Bamu at the Charity Christmas Bazaar in Bratislava
The international Charity event with Bamu and Tecnocarp
This year Bamu and Tecnocarp have taken part in the 28th edition of the Charity Christmas Bazaar. It is the biggest common event of international and diplomatic community in Slovakia, organized by the International Women's Club Bratislava and with the contribution of the Italian – Slovakian Chamber of Commerce. The 28th year of the event held in the Old Market Hall in Bratislava on the 24th of November. The Christmas Bazaar was the occasion to present food specialties from over 30 different countries.
The Italian Experience
This year the Italian delegation joined Spain with a successful common stand, thanks to the participation of many stakeholders, among which Bamu and Tecnocarp. On the 12th of December we will get to know the exact amount raised by the Charity Christmas Bazaar. Until that moment, we are grateful for having given our contribution to an extraordinary edition, which could attract over 4,400 visitors. The entire sum will be given to non-profit organizations across Slovakia.
Christmas in Bamu
This is just one of the charity activities to local associations that we have decided to support as Team Tecnocarp. Therefore, our usual budget for end-of-year gifts has been donated to charity this Christmas. We are sure that our clients and suppliers will share our decision.
In Bamu we believe this is the best way to wish you a very happy Christmas and a successful New Year!